Put Our Methodology into Practice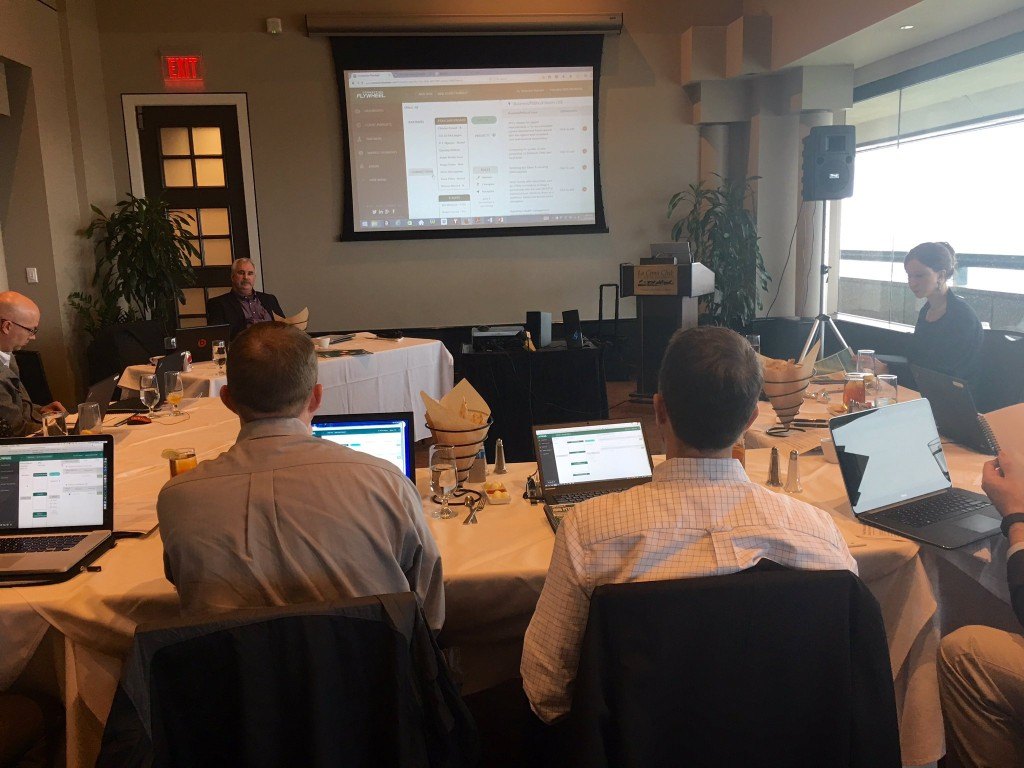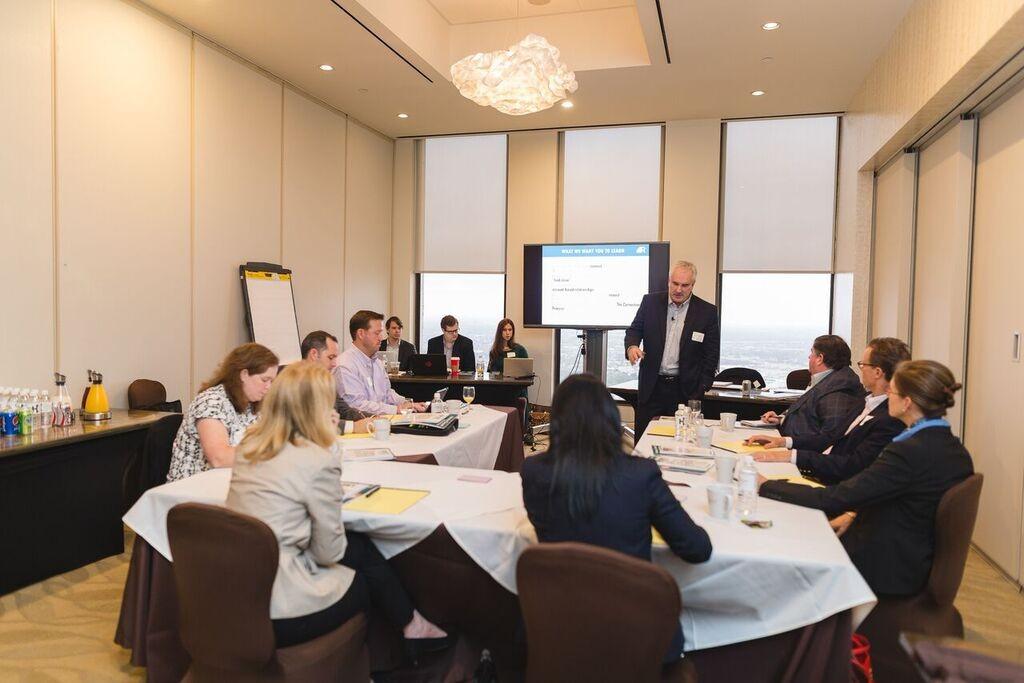 "Sales" is a short sighted, lose/lose concept. Reform your approach to growing revenue in our RESET Revenue Growth Workshop.
Learn how to:
Start a conversation with "smart" clients where no relationship currently exists
Connect with decision makers
Build sustainable pathways to instrumental business relationships
Grow revenue in a faster, more sustainable way
Move your business from slaving over one-off project work to building programs with influential partners
Integrate your next-generation team
Blend this disruptive new methodology into your existing approach for a seamless transition
These workshops are collaborative and energetic.
You won't just sit there while we talk at you. You won't be sent back to your office with piles of "homework."
You'll put our methodology into practice, right there in the workshop, with our expert account development coaches there to guide you.
"[Wayne's] process and approach has helped us fine-tune our thinking, and forced me personally to step back to really understand the people who are in the room, their personal risks and fears. And also focusing on relationships as opposed to transactions." ~Kurt Young, Principal, Walter P. Moore
What you can expect:
Hands-on practice sessions
Specific strategies you can use to solve your unique business challenges
A respectful environment in a small group setting to foster open communication
A deep understanding of our collaborative approach to revenue generation: The Connection Process™
"I have known Wayne for over 20 years as a colleague and an advisor. Wayne's ability to cut through the clutter and facilitate a candid, productive discussion makes his guidance an invaluable component to any company's growth strategy." ~Judith Rhines, VP, Cutler Associates, Inc.
Attendees will receive:
The in-depth RESET workbook to refer to during and after the event
A copy of Wayne's book: RESET: What I Want You to Buy is Stop Selling
2 free follow-up training phone calls from our team
2-month free trial to our software system
2-month free premium subscription to the RESET Intelligence Digest
RESET workshops are designed to get you out of your comfort zone and give you powerful new tools to take your business forward now and for the long-term.
We are happy to customize a workshop to meet your specific business challenges. 
RECENT WORKSHOPS:
Dallas, Texas – February 2016
Houston, Texas – November 2015
UPCOMING WORKSHOPS:
Nothing scheduled at this point.
LOOKING AHEAD…
We will have workshops coming soon to Seattle, San Francisco, Chicago and more.